The Hallmark store carries on the tradition | State and region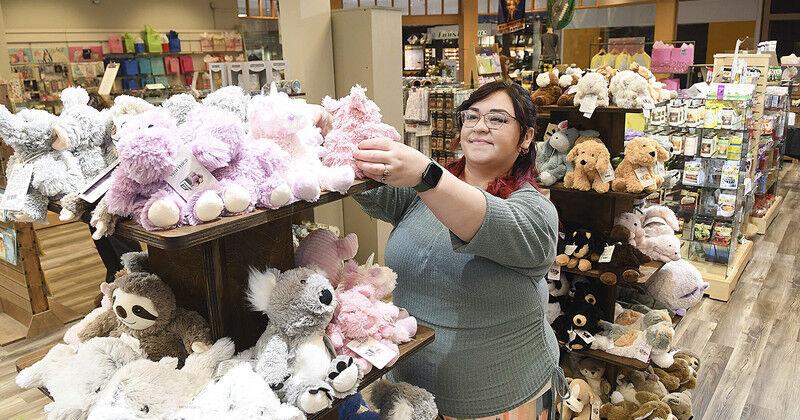 Andrea Underwood and Paul Adams continue a family tradition with their Adams Hallmark store in Crossroads Mall.
"We're second generation," Underwood said. "Our parents started in Milton, W.Va., years ago."
It was 1969 when Michael and Charlotte Adams opened their first store on a side street in the small town of Milton, just outside Huntington in Cabell County.
"Mom tells the story that when they opened she said, 'All I want is eight feet of cards and four feet of candles. ""
That's how it turned out too, as Underwood said his parents started small before moving to a bigger place.
"When the malls came, we moved into the mall," she said.
The small family business has developed a little since these beginnings. In addition to the Crossroads Mall store, which celebrated its grand opening on April 29, the siblings operate locations in the Huntington Mall, Charleston, Morgantown and Bridgeport.
Underwood said she and her brother decided to try their hand at southern West Virginia after Amy's Hallmark company closed at the same location in December.
"It's a great market, so we decided to take a risk, roll the dice and go for it," she said.
Although the store carries a wide assortment of Hallmark cards and merchandise, Underwood said there is a significant difference between a company-owned store and one owned by the Adams family.
"We have a little more intention with what we do," she said. "We offer a wide variety of products that make our stores a destination."
Underwood said Adams Hallmark stores offer a complete shopping experience, as customers can buy everything from clothing to popular Candleberry candles, Ruth Hunt Bourbon Balls, Blenko Glass and Sarris chocolates.
Additionally, Underwood said she and her brother are careful to offer a wide assortment of Marshall and WVU merchandise.
"We focus on state and US products," Underwood said. "We try to go as much as possible to the United States and West Virginia."
She continued, "We know we can run a really strong Hallmark store, but we're also strong in giveaways."
Although malls nationwide aren't getting the same traffic as they once did, Underwood said she and her brother aren't worried about their new location.
"We just want to be a successful store," she said. "We want to be the first place you think of if you need a gift or a card."
And while digital has overtaken the world in many ways, Underwood said it will never overtake a printed card.
"A few years ago I found a birthday card my grandmother gave me," she said. "There is a visceral reaction when you see handwriting after many years. Cards become family heirlooms and special keepsakes.
"Digital just can't fill that gap, no matter how many emojis you put in it."
I'm going
Adams Hallmark is open Monday through Saturday from 10 a.m. to 9 p.m. and Sunday from noon to 6 p.m.
Underwood said she encourages area residents to stop and visit the newest and most up-to-date Hallmark location in the state.
"We're just thrilled to be here," she said. "When we were setting up the store I was driving into town and just thought it was lovely and I can see why people have moved here. It's a beautiful area and we're happy to be there.
— Email: [email protected]